Vision Factory
Registration
If you wish to be notified when the beta version of the software is released (May 2007 if everything goes smooth :), just drop your e-mail in the contact form below!
Your e-mail will not be given or sold.
About

Vision Factory is a multiplatform software (MacOSX / Windows) written in C++. It is aimed at creating real-time interactive
visual
animations by the
programming
of
reusable
and
sharable
plugins. Through its modular architecture, one can quickly build complex scenes by using data resources (images, webcam feed, sounds, osc/midi messages, web services, ...) through the use of dedicated built-in libraries.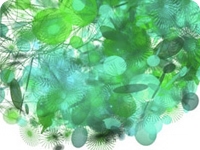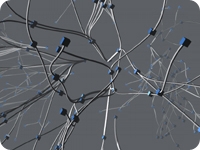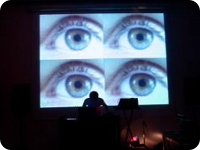 Vision Factory relies on several third-party libraries and has numerous facets making it a rich framework for the experimentation and the creation of visuals. It is well suited for installation and/or vj shows for example and was primarly thought for easily handling a
multi-computers rendering system
by providing native network capabalities.
Some features
Multi-layered engine written in C++, using OpenGL for rendering.
Extensible engine through custom plugin libraries.
Support for vertex/fragment shaders.
Extensible user interface for controlling animations' parameters.
Osc network interface & scripting interface.
Multiple computers synchronization mechanism.
Webtools for generating class templates for plugin compilation.
Website for sharing plugins, online API documentation.
Visual Studio 2005 Express and XCode 2.2 template projects.
Related blog posts
Contact